Parent Academy
Rockaway Borough Parent Academy

School and families united to support student success

Rockaway Borough Public Schools are pleased to continue their Parent Academy. This district led initiative is designed to provide a series of educational programs, coursework, and other opportunities to enhance the skills, knowledge, and know-how of parents and families to become full partners in their child's education. Through collaboration and sharing of resources, the aim of the Parent Academy is to enhance student success both in and out of the classroom.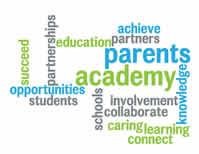 Harrassment Intimitdation & Bullying Infromation Session 2018